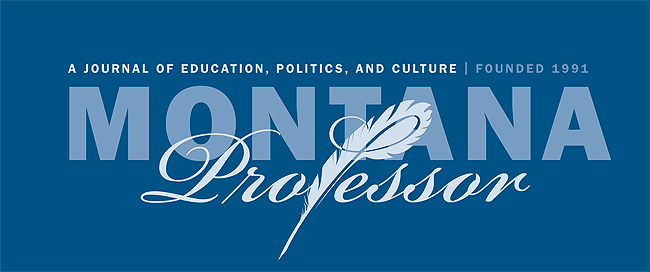 The Montana Professor publishes articles of scholarly substance and merit on educational issues, and articles by members of the professoriate which treat issues of wide interest from the perspectives of the academic disciplines. The journal is published twice each academic year; print circulation is about three thousand. See our full mission statement. Please direct all inquiries to the editor, Professor Philip Gaines, at phone 406.994.5191 or via email at <gaines@montana.edu>.
For more information, please send mail to editor Philip Gaines.
This site is maintained by honors students at Montana State University-Northern.
Site last updated on August 31, 2015 .