[The Montana Professor 19.1, Fall 2008 <http://mtprof.msun.edu>]
Editor's introduction
Linda Gillison
Classics
UM-Missoula
linda.gillison@mso.umt.edu
—Linda Gillison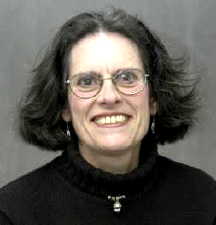 I want to begin this welcome with thanks to some special people who brought us through last year. Those two folks are Henry Gonshak (Liberal Arts, UM-Tech) and Alan Weltzien (English, UM-Western), who jointly served as acting editors while I was on sabbatical. Henry and Alan both have heavy obligations on their own campuses, but their years-long dedication as members of the Editorial Board and their knowledge of the journal's goals and community motivated them to take on this task—which is larger than one thinks. I'm most grateful to Henry and Alan and also to Richard Walton (Philosophy Emeritus, UM-Missoula) who, with characteristic generosity, assisted the acting editors in many ways. These three are giants of our endeavor, to whom many thanks.
Thanks also go, as always, to Presidents George M. Dennison of The University of Montana and Geoffrey Gamble of Montana State University for their generous and reliable support for the journal's undertakings.
Indeed, I am thankful for all of you—readers, contributors, editorial colleagues—and for what you give to our life together in the community of Higher Education. I hope that in the next months we can carry on some useful and pleasant conversations about the shared issues which confront us.
We welcome back to the Editorial Board Victoria Cech, who worked with us previously. Victoria currently "lodges" at Education/Research at Saint Vincent's Hospital in Billings, and we hope to see her name in these pages in the near future. We look forward to her editorial advice and good sense, as well. I would also like to introduce Bob Jacobson of Number 9 Design, our new set-up and graphics expert; and Jasmine Blumenstein of UM-Missoula, our new editorial assistant.
This issue opens with an article by Brady Harrison (English, UM-Missoula)—the latest in the series on "Great Teachers" which we have lately published and want to keep lively. Brady considers the career of Leslie Fiedler, renowned literary and social critic and member of the UM-Missoula faculty from 1941 until 1964 (with interruptions for language training and war service as interpreter with the U.S. Navy and a year of post-doctoral studies at Harvard). Considerations of Fiedler's scholarship and intellectual brilliance join first-person and other reflections on Fiedler—sometimes called the Wild Man of American Letters—as teacher and advisor. (Accepting the Modern Language Association's prestigious Hubbell Award in 1994, Fiedler claimed only the distinction of being an "unreconstructed amateur, a dilettante," but did refer in passing to the label which so closely associated him with frontiers geographical as well as critical.)
We also are happy to present you—particularly at this festive season—with a continuation of our "Hobby Corner" feature. This time, editorial and faculty colleague Keith Edgerton (History, MSU-Billings) shares the joys of home brewing. You will learn not only about home brewing but also about the social history of the movement. You may decide to join up! (Our last few issues have lacked this feature, but we hope that, if you have a hobby which you would like to share with our readers, you will let us know. Possibly something about weight loss or temperance pledges would make a good post-New Year balance to Keith's piece.)
Hoping to start a conversation in these pages on an issue which will affect all of us and which has been demanding time and effort on the part of many of our colleagues on campuses across the MUS, Bill MacGregor addresses the Transferability Initiative on which he has been working for the past couple of years as initiative Director. Bill's academic home is in Communications at UM Tech, but his current project has him working from the Office of the Commissioner of Higher Education.) The matter of transferability has been a topic of lively discussion on the national stage of higher education, as universities and their systems try to respond to a "new" student demographic characterized by academic choices and plans quite different from the traditional four-years-one-campus model of previous generations. Legislative and regential action have started the ball rolling in the MUS, and Bill's article explains some of the rationale of the project, its methodology, and the progress which has been made.
We do not often publish articles of a theoretical bent in this journal, but this issue presents a discussion by Michel Valentin (French, UM-Missoula) of the April 2007 shooting at Virginia Tech and its shooter, Seung-Hui Cho. Michel addresses the situation from a Lacanian point of view and considers how the indifference of society can create a violence in the individual who confronts it. (Society, in its customary way and at its customary level, is hardly "indifferent" now: just google "Cho.") We hope that folks who work in theory will enjoy this offering and, along with the rest of us, will appreciate this theoretical gaze at a horrific event in our recent history. Last issue (Spring 2008) included a piece by Stewart Justman (Liberal Studies, UM-Missoula) on a related topic, and you may want to look back at Stewart's article as you think about this different approach to a tragic situation.
Likewise rarely do we publish a personal experience essay. This issue, though, offers such a piece by Nancy Coughlin (Liberal Arts-UM Tech) in which she reflects on the way in which her return to classroom teaching worked a change as she lived through a Dickinsonian "Hour of Lead" after the death of her daughter Hannah in 2005. A lot of us may take for granted the joys of the classroom or even have forgotten them altogether. We may not give much thought these days to what it means to stand in front of students and try to educate them and broaden their horizons and help them fit themselves into the world. Nancy re-encounters with her students the drama and verse of Western literary "greats" and finds her hours—perhaps, just a tiny bit—less leaden.
Marvin Lansverk (English, MSU-Bozeman) comes out of his hot tub to review a book which tries to explain to us in academe how we got where we are today and reassure us that we are no more weird than our precursors in this community—small consolation? His review of William Clark's Academic Charisma and the Origins of the Research University covers all the historic bases and many of higher education's "little tools" of the trade: grade books, academic processions, library catalogues, faculty hiring, and the like. Pick up Clark's book if you want to read about eighteenth-century dissertations on "The Reasons Why Not Few Scholars Bring Nothing to Light" or "On Scholars Hastened to their Deaths through Overmuch Study, part I," or "On the Wicked Wives of Scholars." Hint: Marvin judges Clark's tome not really appropriate for the hot tub but still good for reference, and he promises to keep it on his shelf. He spends far more time with reference than in the hot tub, I'm certain.
Keith Edgerton, for whom we were prepared to name this issue, has also contributed a review. This book, A Life Disturbed: My Pacific War Revisited, was written by Merrel Clubb who was a member of the English faculty at UM-Missoula. A collection of his own letters to family and friends during various World War II naval postings receives comment, as Clubb reflects on his experience of the war, the stories which we told and continue to tell about this "good war," and its effect on his life after the military. The reviewer places the book into the context of current thought and discourse about the war and its costs and justifications.
There is allegedly an old Chinese curse: May you live in interesting times! (A colleague from the Chinese section is trying to verify the existence of this saying as Chinese and as proverb. Meanwhile, we proceed on the basis of a good old Italian assertion: "If it's not true, it's well made up!") We do live in interesting times. There are many topics of conversation which we in the Montana higher education community could profitably discuss with each other, and I want to urge you to contact us editors with ideas and proposals. In the next issue we hope to have articles about the "Dual Credit" initiative by the Office of Public Instruction as well as about the impact (present or potential) on higher education in Montana of the current economic downturn. Likewise a follow-up to Bill MacGregor's piece in this issue is in the works.
You will notice that this issue is rather slender. We are on a restricted diet this semester, hoping to avoid over-expansion at the winter holiday season. Do, though, send us your submissions for the spring. After all, our New Year's resolutions won't last for long: they never do!
[The Montana Professor 19.1, Fall 2008 <http://mtprof.msun.edu>]
---
Contents | Home